Need a place for your extra stuff?
a self storage boutique for all your stuff
No Up Front Hidden Fees or Charges
No deposits
No gimmicks – month-to-month rentals
Storage for RV, Boats, Trailers, Motorcycles and Automobiles
Best Prices Downtown, Uptown, Southside, Central to Mockingbird
NEW!!! We now offer parking spaces for boats, travel trailers, and vehicles 22′ and under in length!
What we offer
Storage Units, Boat Storage, Motorcycle Storage, & More
We are open
We spray each unit on exit with a CDC recommended disinfectant to kill the Convid-19 virus
Deep Ellum Self Storage (Dallas) is a premier Dallas Self Storage facility. It is based upon a fortress design and it adjoins the Dallas Police Department Central Operations Division Headquarters. This Dallas Self Storage facility in Deep Ellum has 5 inch thick reinforced concrete tilt-up perimeter walls that are 14 feet in height with one single-point access and gated ingress/egress with high-cube stack in the all outside-entry units (no pushing stuff down hallways). Drive right up to your self-storage unit.
We invite the "new urbanist" loft dweller, Baylor Hospital, and professionals in need of outside entry, drive-up self-storage units in Dallas and Deep Ellum for their records. There is limited space for vehicle storage, Bus parking, RV parking, slick automobile parking, fast boat parking, and trailer storage parking within the enclosed concrete interior courtyard area.
Pay monthly online by credit card, in person, or just mail it in. We offer mostly 10x20s (single-car garage size) but we have a few biggies and some just half as big. So shake it on up Deep. Way deep off Elm St. (on Hickory St. hard by the Pearlstone Grain Elevator). We are your storage solution for Downtown Dallas, Deep Ellum, Fair Park, and all points leading into Dallas.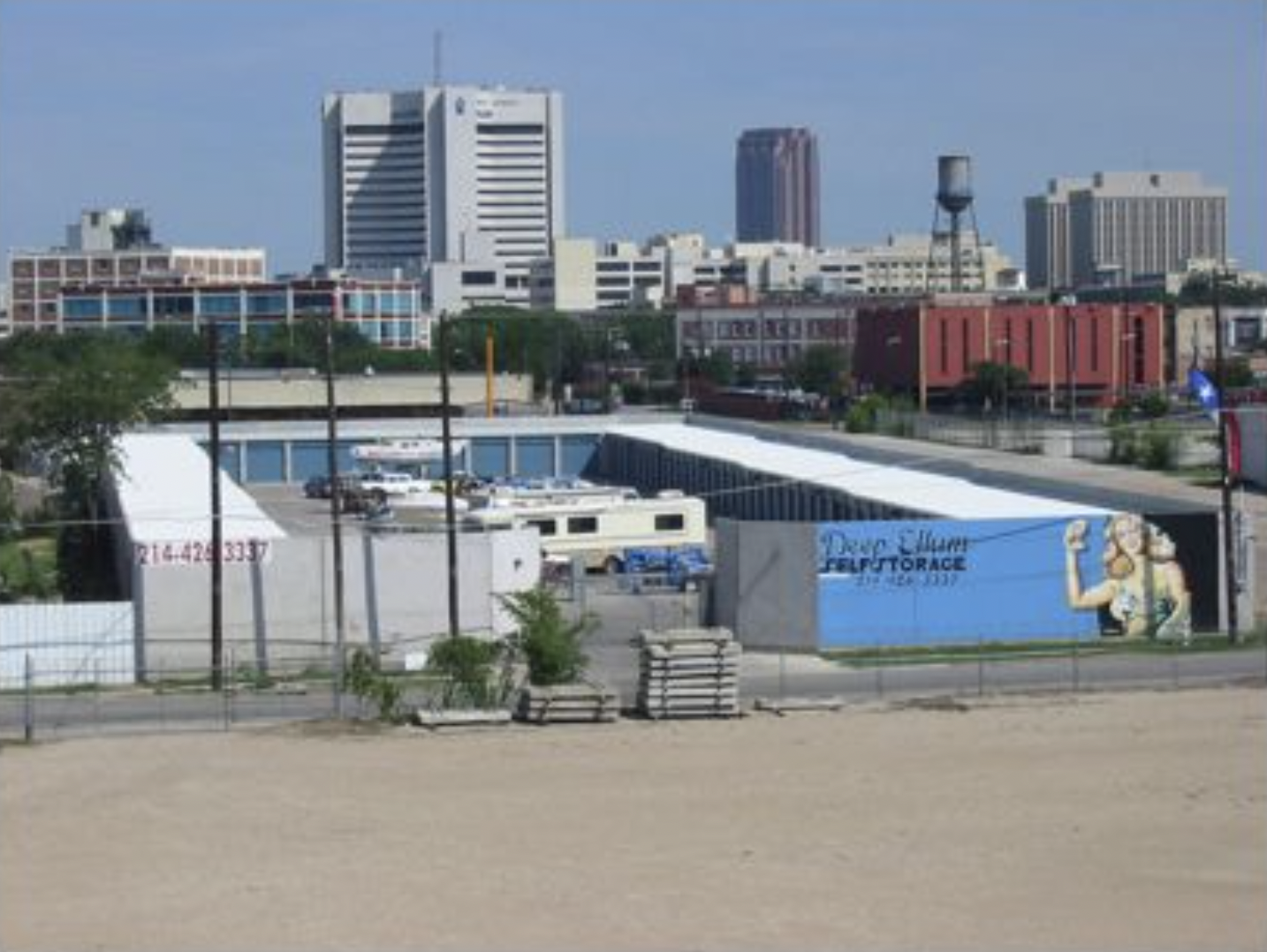 Now Available – Parking for RV, Boats, Trailers, and Automobiles.
Best Prices Downtown, Uptown, Southside, Central to Mockingbird
CLOSE TO EVERYWHERE
Deep Ellum Self Storage is conveniently located between Baylor Hospital and I-30 off Trunk Ave. and Canton St. in Deep Ellum. The above photo was taken from I-30. Baylor Hospital is in the background.
If You Live Downtown – 2 minutes away . . . Elm, Main, Commerce, and Canton are the main drags that provide direct access to/from Deep Ellum Self Storage. Make a right on Trunk Ave and you will see the back of the facility. Just drive around to the front and ring the bell or honk your horn. We'll open the gate. It's about 2 minutes from Canyonland.
If You Live In Uptown – 4 minutes away . . .Go South on Central Expressway, East on I-30 a very short distance (10 seconds) and take the first exit (2nd Avenue). We are on the other side of the freeway so you will have to curl around. When you exit, take the first left on Ash, left on 1st Ave, 1st left on Hickory Street and you'll see us on down the way (you basically swing around under the freeway to find Hickory St.). It's about two miles from Woodall Rodgers.
Coming from the Baylor Hospital District – 1 minute away . . . Go South on Hall, left on Canton, right on Trunk. It's close . . . a bike ride . . . a jog, er, take a cab.
If you live in Lakewood * Vickery * Lower Greenville * Swiss Avenue * Munger Place – 5 minutes away . . . Take Abrams/Columbia/Main towards downtown. Left on 2nd Ave. (past Exposition). Make a right on Hickory and you'll see us on the right.
Southside and The Cedars – 3 minutes away . . . Take I-30 East to 2nd Ave exit. Swing around under the overpass and make a left on Hickory St. We're on the right. Or, you can come up Canton St. from The Farmers Market and make a right on Trunk Ave., and you'll see us.
THE BEST LOCATION FOR ALL YOUR STUFF
IH-35, IH-45, U.S. 75, IH-30, U.S. 175, all converge right here. It is the regional artery hub from where all points spoke out. If you need to stash your boat, hot car or V-Rod for a fast get-a-way to any of the area lakes or parts unknown . . . Deep Ellum Self Storage Dallas this is the Batcave you are looking for. When time is of the essence and weekend daylight is burning, here is where a reliable means of transportation should be tactically pre-positioned. That way you can do the snatch and grab, then drop it off at the end of the day so you don't have to drag it all the way across DALLAS to get home.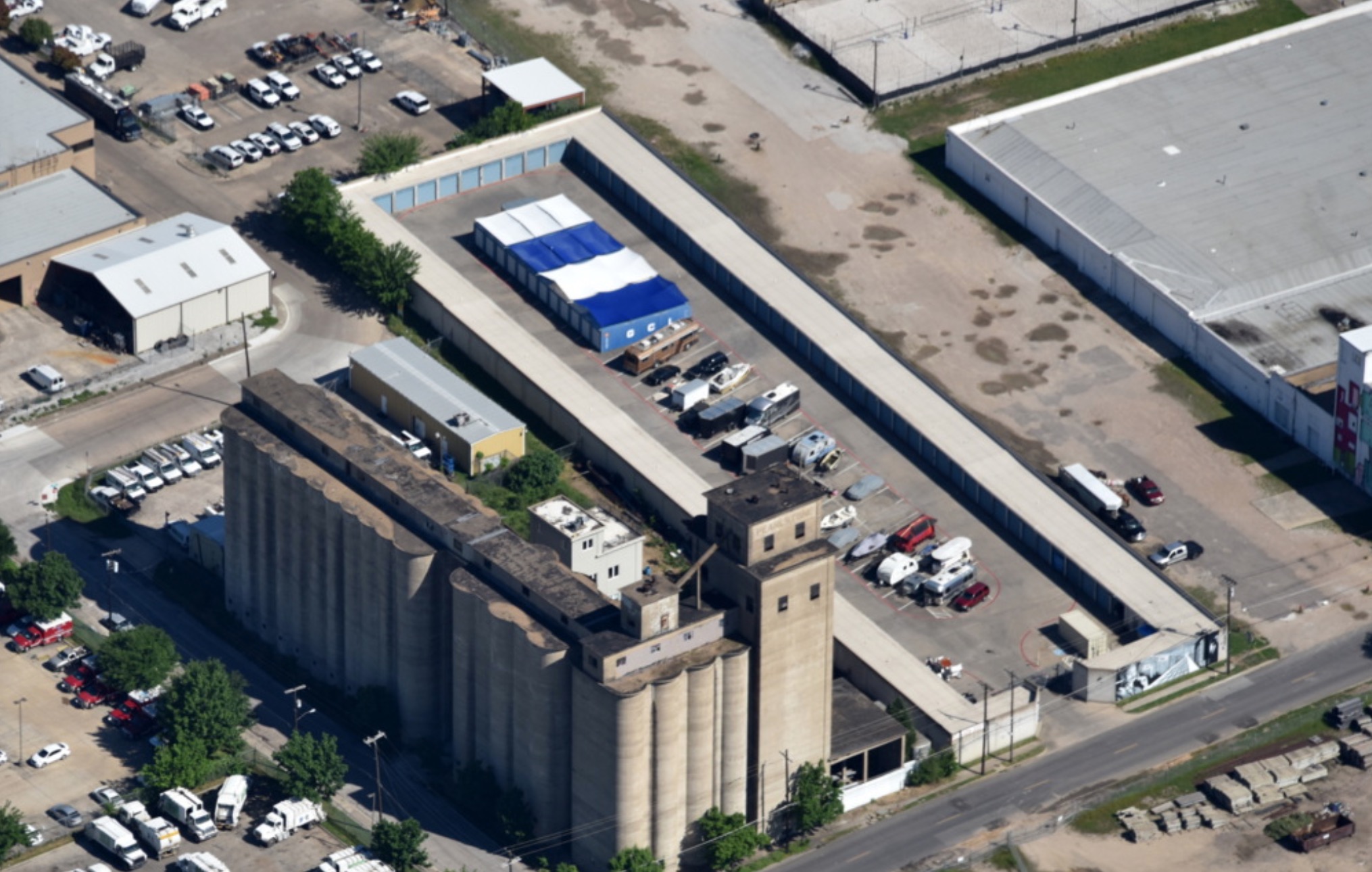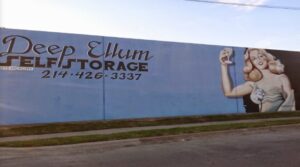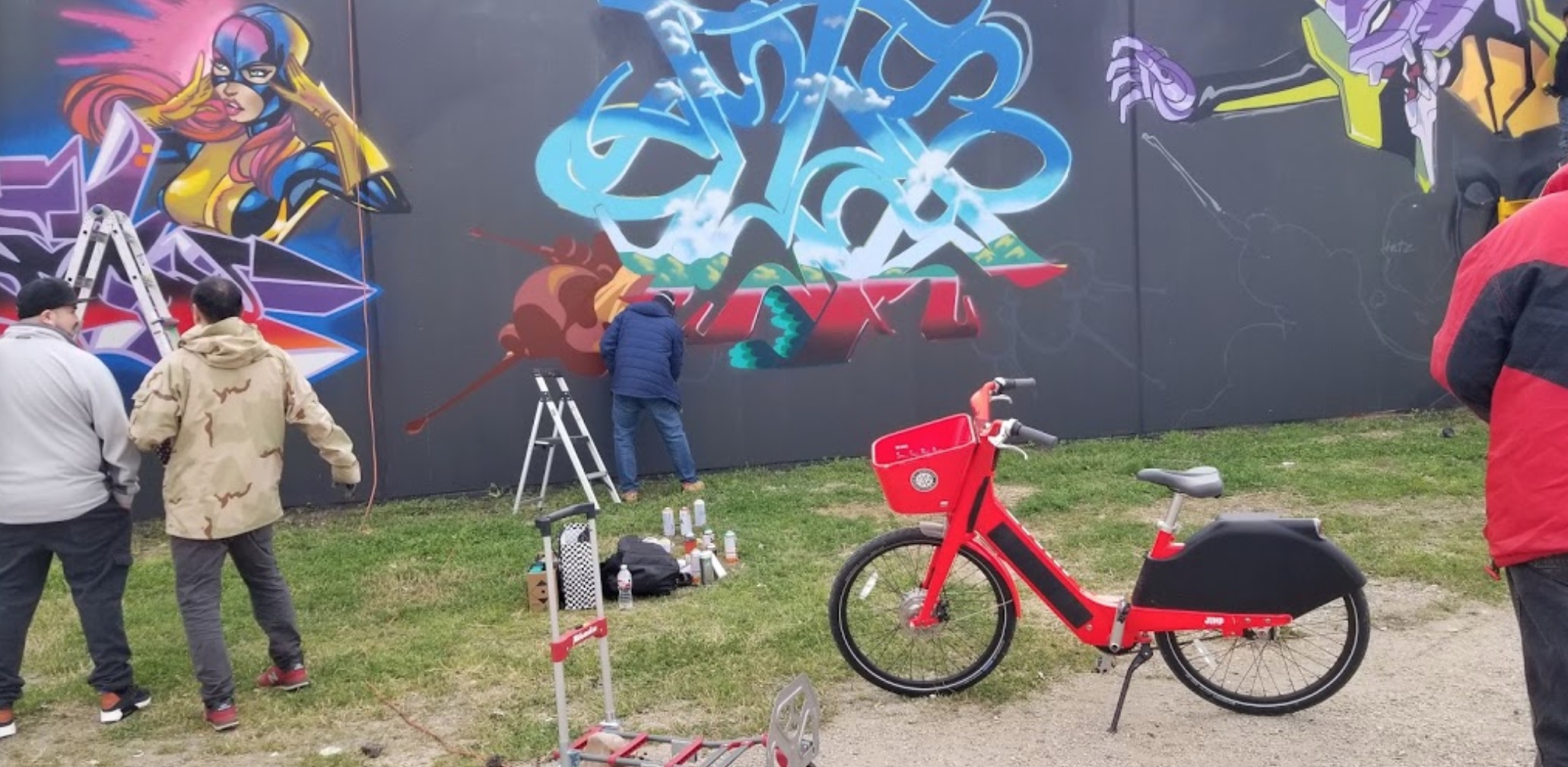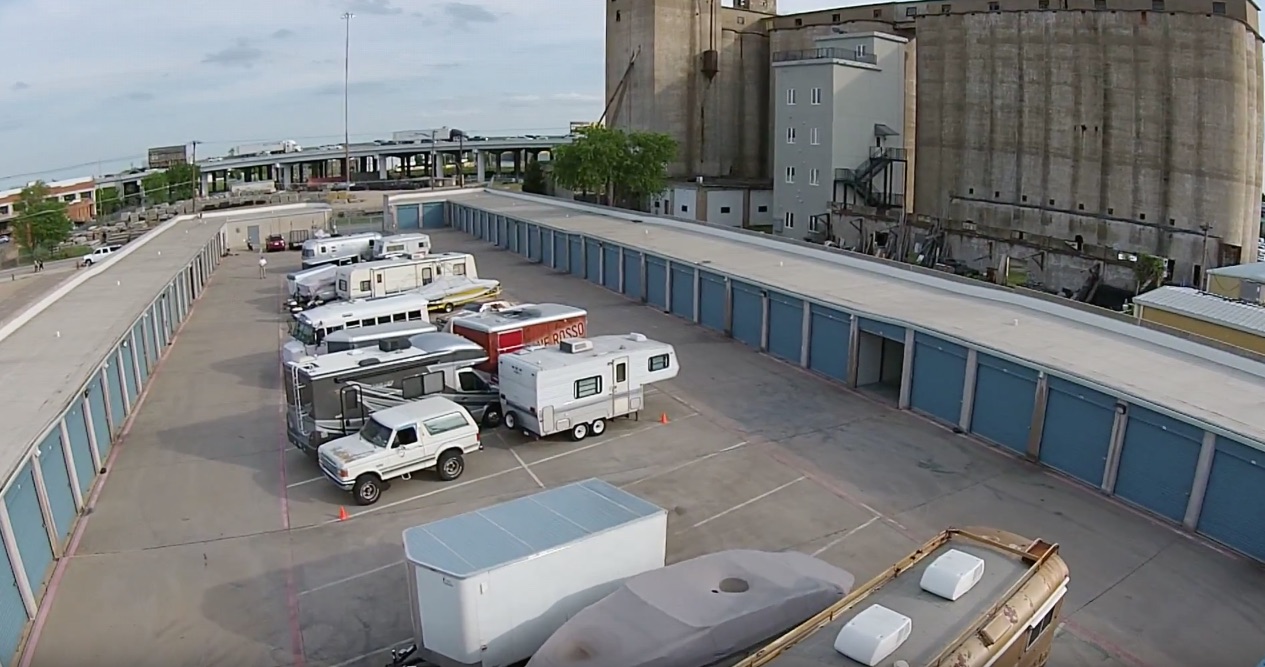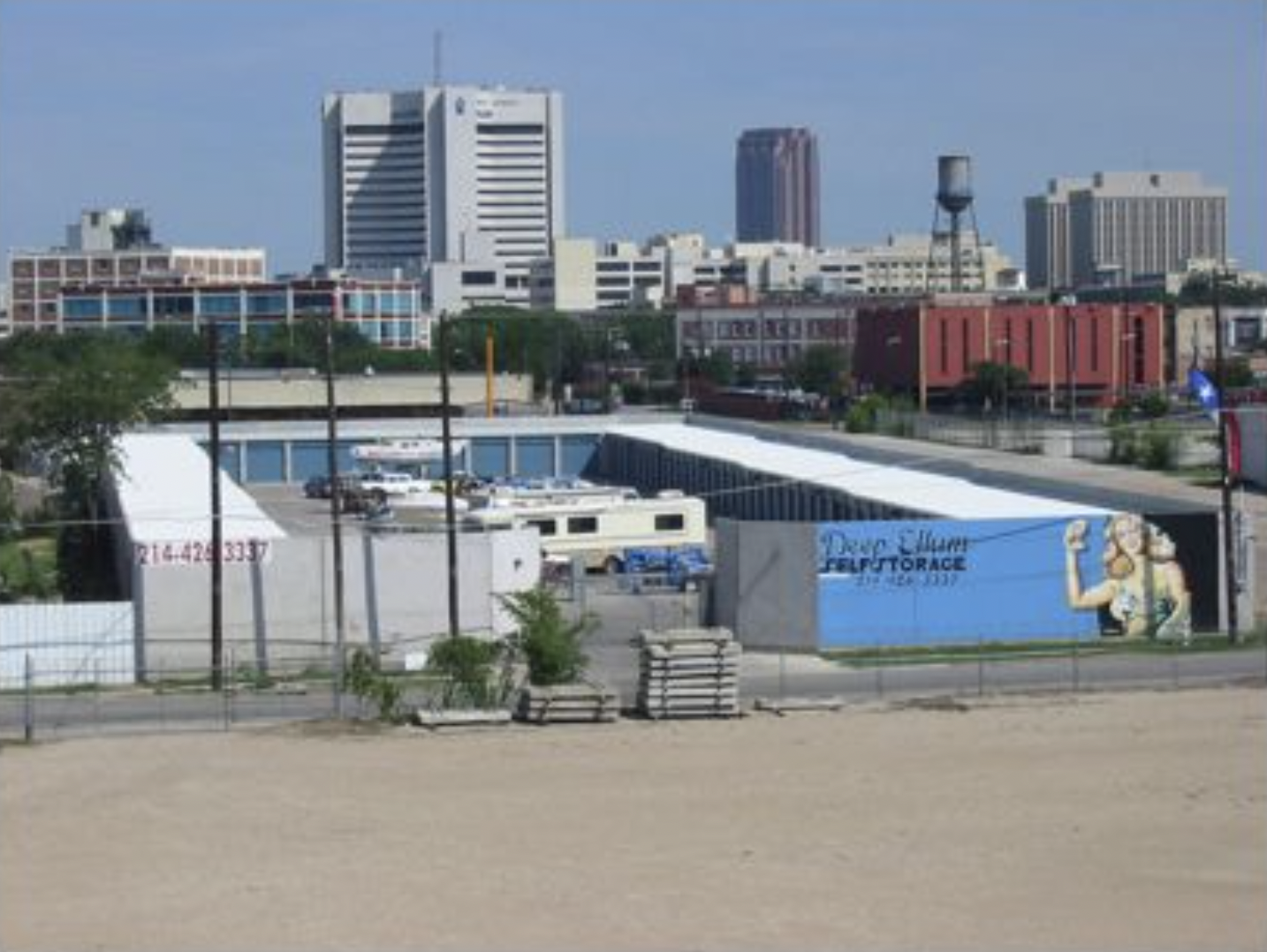 Message Us
Get In touch below. We are here to help with your storage needs.
Location
3215 Hickory St, Dallas, TX 75226
Open Hours
M-F: 8am – 6pm – 24 Hr Customer Access